Commercial HVAC
Services
Class A Licensed Contractor
We strive to maintain an HONEST & CONSISTENT conduit of communication between our technicians and our customers.
We operate with 100% transparency so you can see the value of your dollars!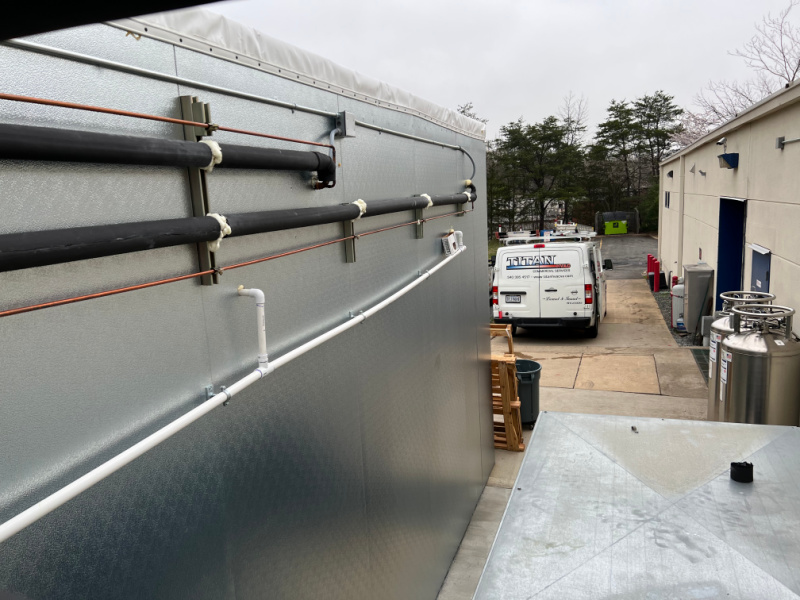 Titan HVAC was formed with a clear conviction that good, reliable workmanship was the only authentic way to earn the confidence and respect of our customers, and that the cornerstone of ANY good workmanship is the element of trust.
Commercial HVAC Services we offer
Maintenance Contracts or As Requested
Preventative maintenance is instrumental in keeping repair costs down and prolonging the life and efficiency of your building's equipment. We can custom tailor a maintenance approach for your building needs.
Emergency Service
24/7 availability, 24/7 reliability is what to expect!
Equipment Replacement
When the time comes for equipment to be updated or changed, give Titan an opportunity to bid on that work We can compete with the best prices and top-notch workmanship. Customer Testimonial
Corey Peterson has been in charge of doing all of our service work at Rappahannock Regional jail for the last two years. He is one of the most detailed and dedicated HVAC tech's we have ever had keeping up preventive maintenance at our Facility. He has torn down, cleaned and rebuilt three different types of Chillers and two different type Boilers as well as 33 Roof top units and 12 split systems throughout our facility. He is one of the most knowledgeable and honest technicians we have ever had. We would like to thank him for his dedicated service.
Customer Testimonial
Corey is absolutely wonderful at what he does. He's knowledgeable, friendly and most importantly he genuinely cares about his clients. He by far exceeded all expectations that we had, he took his time and explained to us everything that he was doing and gave us some recommendations on things that we could do in the future. We received an e-mail in the morning stating that he was on his way with some information and then after we received another email including photos of before and after with a detailed description. I will absolutely be recommending Titan HVAC! 
– Elizabeth Maria
Customer Testimonial
Corey was very professional and very knowledgeable. His prices are very competitive and I look forward to using his service in the future.
– JT Stenger
Services & Plans
Wether it's repair services, Installs or maintenance, we have you covered. Check out what we offer to our clients.
Service Call  
Need fast and reliable service? Let us know what we can help you with and we'll get in contact with you same day!